Us
Music for You...
Links
...a male & female point of view...We are two former coworkers who share similar ideas on what's absurd...or just plain funny...thought we could offer a unique view on life & stuff...
Tuesday, October 04, 2005
Go Wild Sox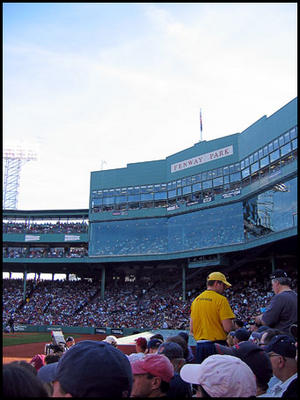 All I can say is...yay!
We got to the game a little late...due to the fact that driving in Boston is insane. It's not the drivers...it's the streets that change name with absolutely no warning & go to one way...or are just plain...closed to cars. (More about the fight in the car...to come).
We had awesome field box seats...6 rows behind 3rd base.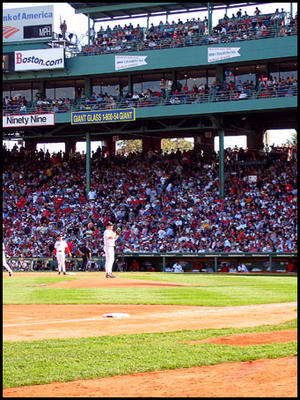 Getting to see Schilling pitch did not suck...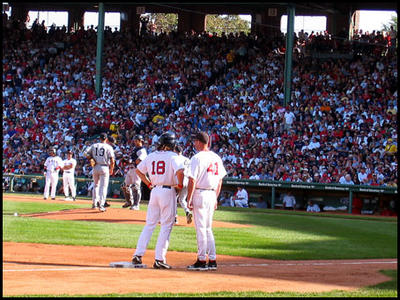 Manny on 1st...Johnny on 3rd (Was I in heaven at this point?).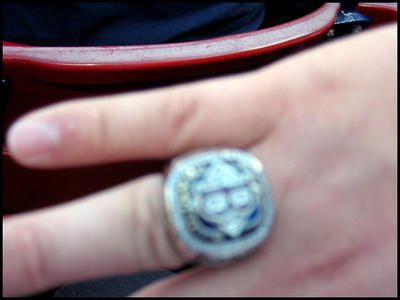 Someone with a huge camera sat next to use for a few plays...turns out he works for The Sox & had a World Series ring...he let me touch it (don't say it...I know what you're thinking).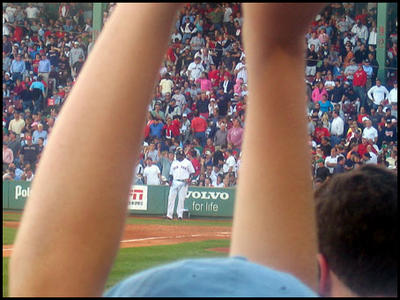 Big Papi at bat...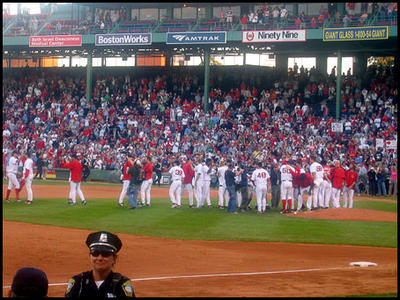 10-1...the place went nuts...there was no place that I'd rather be...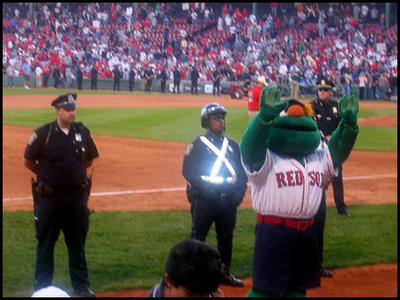 We stayed for about an hour...Wally (The Green Monster) saluted the crowd...& all was right with the world.
My heart will be in Chicago @ 4pm today...