Us
Music for You...
Links
...a male & female point of view...We are two former coworkers who share similar ideas on what's absurd...or just plain funny...thought we could offer a unique view on life & stuff...
Wednesday, January 25, 2006
Score Card
I saved my score card from Saturday.
Since a couple of people have asked me what I liked
from my first adventure into wine tasting...I thought I'd share.
I wasn't sure anyone would give a flying fuck...
I'm touched that a few of you do (give a crap...that is).
What I like about wine (& art & books...you get the idea)
is that if you like a particular wine...you can't be
wrong
.
Here's what I liked:
Madfish Chardonnay (Australia)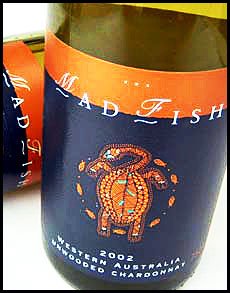 This was served chilled & it was so damn refreshing that I almost couldn't stand myself while I drank it. It wasn't overly sweet...which is a problem with lots of white wines in my humble opinion (subtle hints of citrus made this wine taste fresh to me). I loved the label too (that shouldn't count...they told me...but I sometimes buy things because they have great artwork on their packaging).
Cornas Pascal Syrah (France)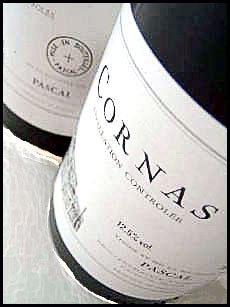 I love a good full bodied red. Something that holds up to food well. This was served with baby lamb chops & when I tell you the combo was heaven...I'm not kidding. Just the smell of the lamb mixed with the heartiness of the wine was enough to make me forget the fact that I was the only one who noticed that So & So's cat was on the table eating off another guest's plate (I never told...eewww...cat germs).
Vin Santo 'Tegrino' (Italy)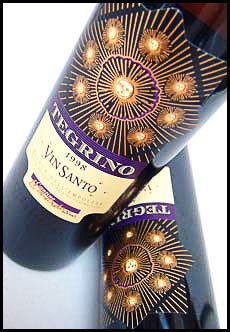 This was my contribution...this is a dessert wine (after dinner drink sounds better, no?) & it's soooo good. I'll back this one with my whole self. It's sweet...but not overly so...maybe I'd say intense...instead. In any case, it's definitely a unique flavor & perfect for sipping after a great meal.
This isn't called the wine of the saints for nothing. Seriously, if you're in the mood to try something new...try this...just do it.