Us
Music for You...
Links
...a male & female point of view...We are two former coworkers who share similar ideas on what's absurd...or just plain funny...thought we could offer a unique view on life & stuff...
Friday, January 27, 2006
Shoes as Art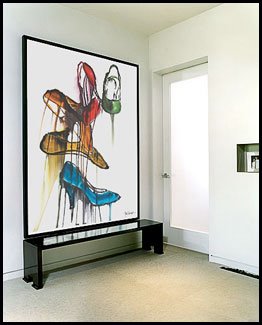 (5 Pumps by Mark Schwartz)
I've gotten several g-mail invites to view this guy's work.
I have to admit the subject line "Shoes as Idea"
...made it so I had to look.
See, that's what I always thought...shoes are art.
I can't link you to his site (seems to be by invite only)
...plus, he's got no prices listed...but here are a few samples: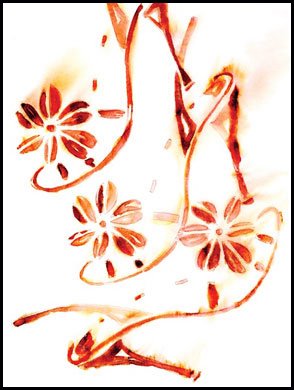 (Flower by Mark Schwartz)
I don't want to feel a shoe; I want the shoe to become part of me.
~Leslie Browne
You want to fall in love with a shoe, go ahead. A shoe can't love you back, but, on the other hand, a shoe can't hurt you too deeply either. & there are so many nice-looking shoes.
~Allan Sherman
Happy Friday.